Welcome to ECatsBridge
The 2018 WWBC winners!
We are pleased to confirm the winners of the 2018 World Wide Bridge Contest. In accordance with the regulations the 24 winning pairs will be invited as follows:
the winning pair and second placed pair from each of the eight simultaneous pairs events (16 pairs), then
The winners from each Continent (Europe, America, Africa, Asia and Oceania) not having won or been placed second in an individual session PROVIDED they have scored over 55% then
The highest scoring pairs in 3rd place in any session to complete the required number of pairs in the final provided they are not already eligible as a result of being a winner of one of the six tournaments or a "continental" winner.
The fill list of winners can be downloaded here, and their clubs will be contacted to advise them accordingly.
The WBF would like to thank all the participants for playing in the event and to congratulate the winners on their excellent results.
The annual Bill Hughes Simultaneous
The Bill Hughes will be played over the week beginning 25th June - more information about this annual event is here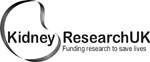 The 2018 Kidney Research Pairs will be held on 12th July
We welcome all clubs, but run a separate event for EBU non-Affiiliated clubs so they can join in easily if they wish. More information is here. Raising money for Kidney Research is so worthwhile - there are many people suffering from Kidney disease and dysfunction and by playing in this event you can help raise funds for research and development, so do join us if you can - please !
Calendar of events:
Click here to go to our calendar of forthcoming events throughout the year

Our Address
The address for ECatsBridge is
Mill Cottage, Voy
Stromness
Orkney
KW16 3HX
Great Britain
Our telephone number stays the same - 01787 881920 or you can email Anna (always best!). Read more in the About Us section and you can see how we are getting on by reading our blog !

---
General News from ECatsBridge ...
Have a look at our Archive Bulletins and Programmes - you can search for any player or just browse through.
---