Welcome to ECatsBridge

ECatsBridge Charity challenge
More information here

The Turkish/Syrian Earthquake
We couldn't sit around and do nothing, so we are going to run a Simultaneous Pairs to raised funds for the Turkish/Syrian earthquake appeal. We hope as many clubs as possible will join us. It will run for a week starting on 17th April - just click here for more information

The Winter Charity Pairs for UNICEF
This event was held at the end of January - I am still receiving donations and will post a final amount here when I send the funds raised off to UNICEF
ECatsBridge for BBC Children in Need
The total sent to Children in Need was £60,678.43 ! Really thrilled with that and the generosity and support of all those who participated - the players of course but also the committee members who organise it (it wouldn't happen without you running the heats). Thank you all so so much. And thanks also to the EBU who waived their UMS fee and their licence fee for the master points.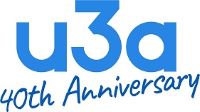 The u3a 40th Anniversary Pairs
A total of £1,000 was raised by this event and this will be distributed to the charities selected by the winning pairs
The Summer Charity Pairs 2022
The Summer Pairs, raising funds for Kidney Research UK and the British Heart Foundationwas held in July! Click here for the results pages and click here for more information - The final total was brilliant - £9,355.98 which is split between the two charities, so each has been sent £4,677.79. Thank you all, thank you so much!

Aid 4 Ukraine
We are constantly amazed by the generosity of bridge players -the total is going to be a lot higher than we had originally posted as we have just had an amazing donation from the players in the Swiss clubs that took part, so we have sent £31,625.95 to UNICEF. I couldn't believe it when I added it all up - you really are truly amazing !! Click here for the results pages

The Charity Challenge 2022
The 2022 Charity Challenge raised lots of lovely money for Cancer Research UK and Marie Curie - £10,040.84 which will be split betweeen the two charities. We can't thank you enough for your amazing support - you really are the greatest !. Click here for the results pages

The January Charity Pairs
The January Pairs raised £3,644.96 for UNICEF in January 2022...
Our Privacy Policy
Players in the Simultaneous Pairs should be aware of the following clause from our Privacy Policy:
"When you enter a Simultaneous Pairs as a competitor, your name and the club in which you play together with the country in which it is located (but not its specific address) will be displayed on our website as part of the results for the event. Your entry to the event signifies consent to this as part of the competition. The data thus given will be retained as archive information on the website."
Our Address
The address for ECatsBridge is
Mill Cottage, Voy
Stromness
Orkney
KW16 3HX
Great Britain
Our telephone number stays the same - 01787 881920 or you can email Anna (always best!). Read more in the About Us section !

---
General News from ECatsBridge ...
Have a look at our Archive Bulletins and Programmes - you can search for any player or just browse through.
---